NEW!! Tanzer Rudders now available. See info under the News Tab.
CORONAVIRUS NOTICE
At Foss Foam, we're closely monitoring the COVID-19 situation and working to serve the needs of our customers. In response to the virus, we've implemented updated best practices in our workplace to help ensure the health and safety of our employees and customers.
Our rudder shop is still open and producing replacement rudders and swing keels that are shipped to boat owners across the U.S. and abroad.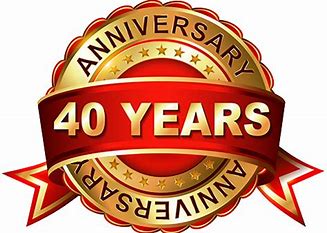 Foss Foam Products of Florida ,Inc. produces more sailboat rudders than anyone in the world.  Over 50,000 rudders since 1978.  Foss Foam Products of Florida, Inc. is a family owned company that markets and manufactures sailboat rudders. Foss Foam has been an Original Equipment Manufacturer (OEM) for many sailboat companies for over 40 years. As a result Foss Foam produces replacement rudders as well as rudders for new sailboats.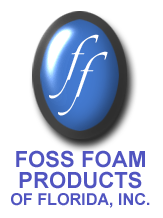 Chuck Foss began formulating and producing foam products in Costa Mesa California in the 1960's.  Initially he produced surfboard blanks.  He then formulated a twenty pound per cubic foot density foam ideally suited for rudder fabrication.  Chuck Foss/The Foss Company built most of the rudders for manufacturers in the western United States. In 1978, Bob Walker and his wife Maxine opened Foss Foam in Clearwater,  Florida.  They did so without having the promise of a single customer.   In a short time they were producing rudders for most of the sailboat  manufacturers in the Eastern U.S.  Since that time, Foss Foam Products of Florida, Inc. has produced more rudders than any other company in the world.
In 1987, Bob and Maxine Walker's son, Al, came to work in the family business.  This allowed Bob and Maxine Walker to retire in 1994.  In 2000, the Walker family moved the business to Williston, Florida. Williston is in the North Central Region of Florida, about 25 miles west of Ocala, Florida.  Since moving to Williston, Foss Foam has seen a steady growth.
Al Walker has since been joined by his son David.  He is currently head of production and quality control. David has made tremendous contributions to the growth and stability of Foss Foam Products of Florida, Inc.  His addition will ensure that Foss Foam will continue as the leader in the sailboat rudder manufacturing industry in the future.  Our quality and  expertise is still unmatched today.  While many companies cut corners to maximize profits, we are committed to making the best rudders money can buy.
Call today to learn how we can help you get back on the water. 352-529-1104